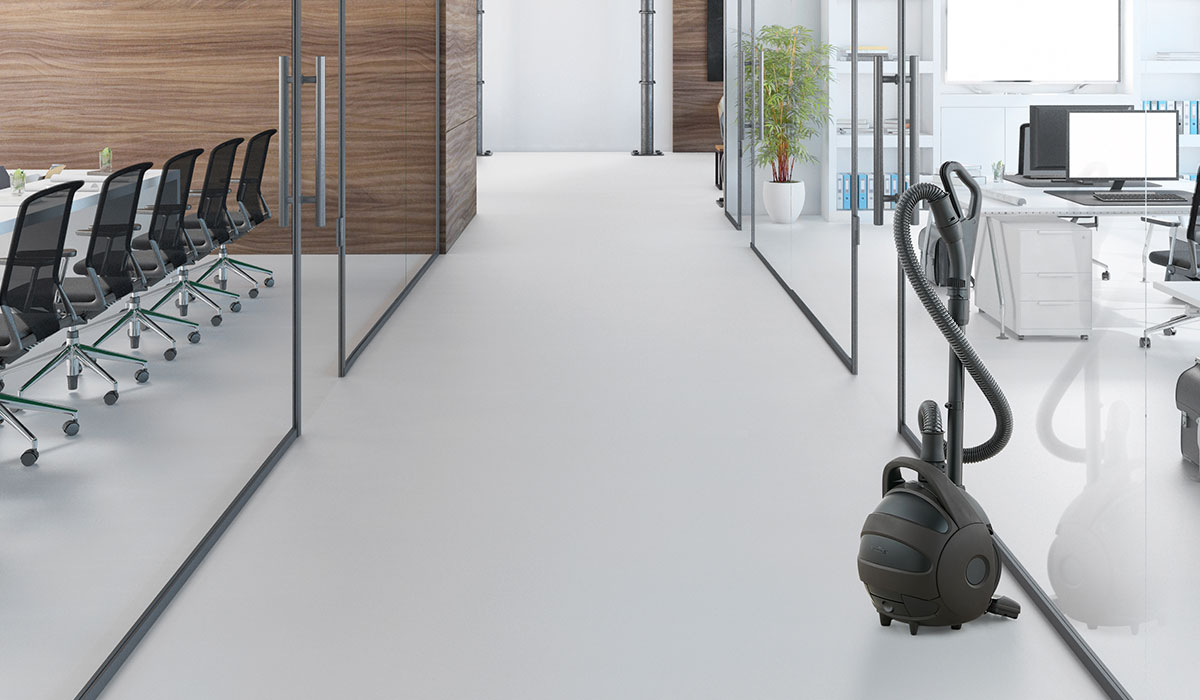 Developed a vacuum cleaner incorporating our in-house technologies,
and rewrote conventional industry wisdom.
We have applied the brush and cleaner technologies we've developed thus far to create an originally branded line of products. "α-1" involves development of a concept—the world's finest commercial vacuum cleaner—featuring superior functional designs and meeting professional specifications. This is a groundbreaking product in every way, from the design by KEN OKUYAMA DESIGN to the performance that we at Kowa demand.
We continue to take on the challenge of creating new products the world has never seen.
"tanQest α-1" Vacuum Cleaner for Commercial Use