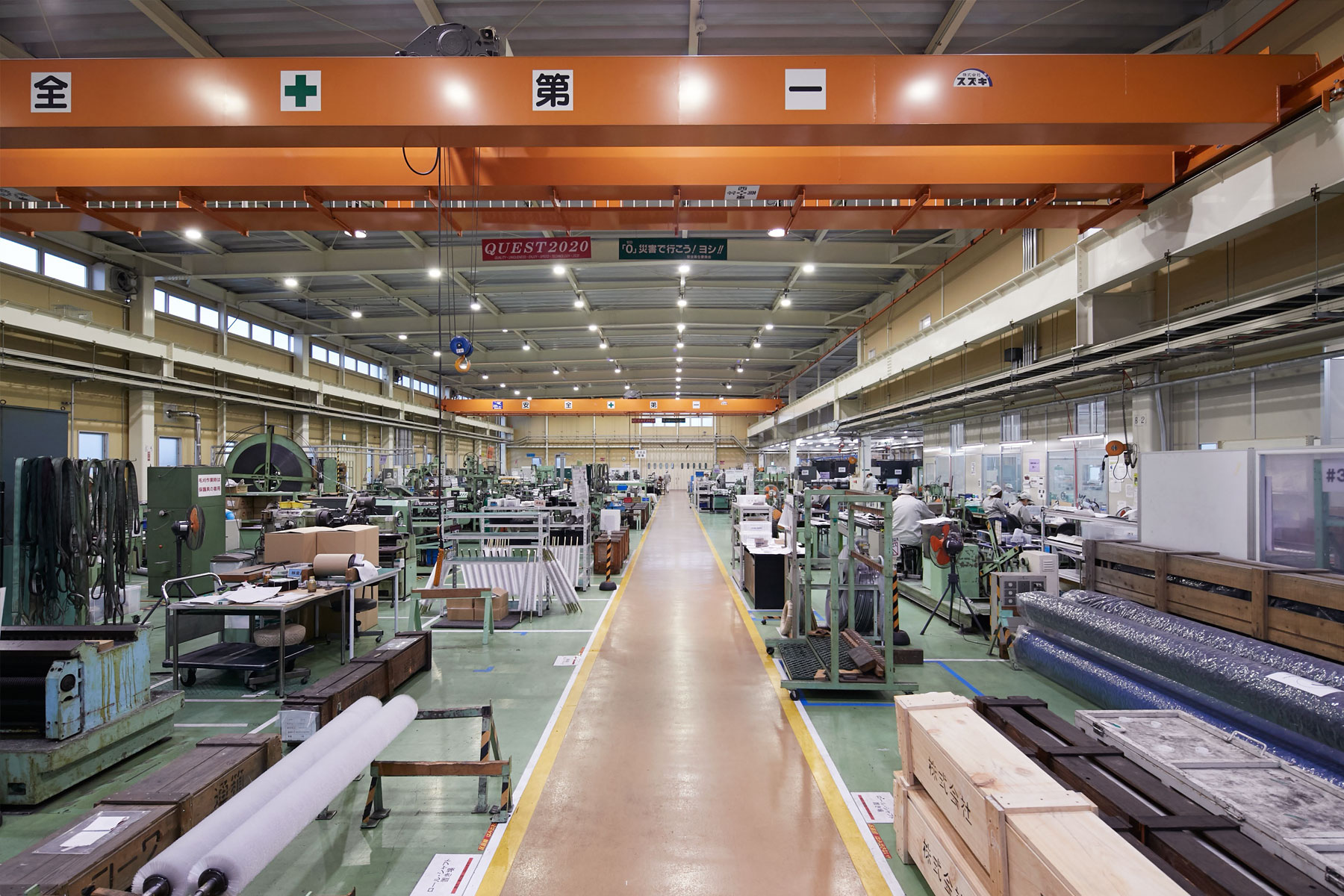 Kowa has been developing and manufacturing industrial and household brushes for over eighty years.
Our success in meeting customers' advanced needs in a diversity of industrial washing and cleaning environments only goes to show there is more we can do and more we can create.
And it was from this concept that we launched the "tanQest" vacuum cleaner brand, with brushes as the core focus.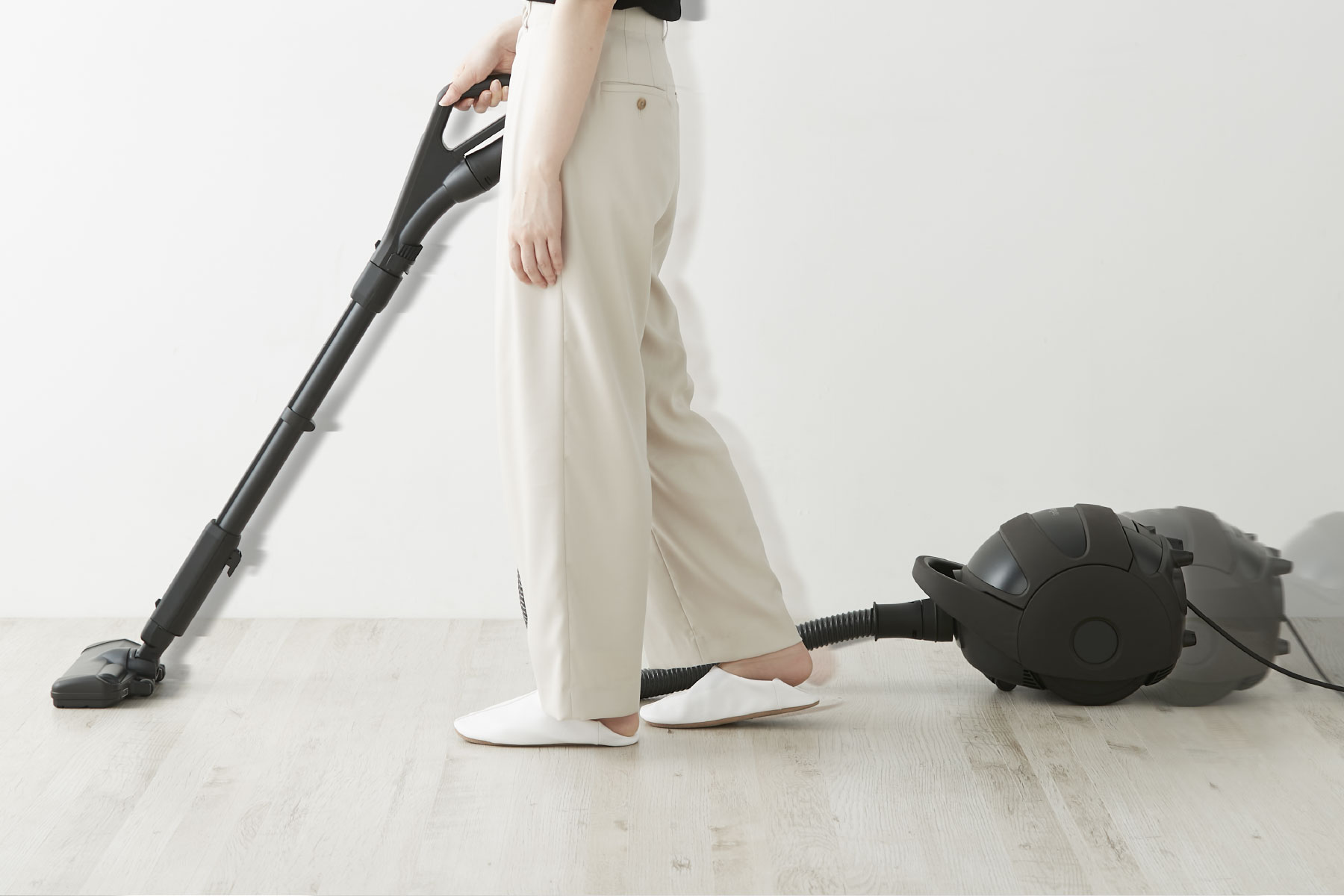 Clean operations—these are essential where people live and where products are created.
We believe that an unprecedented sense of challenge and innovation are required to realize cleaning equipment as a foundation to support cleanliness, safety, quality, and productivity.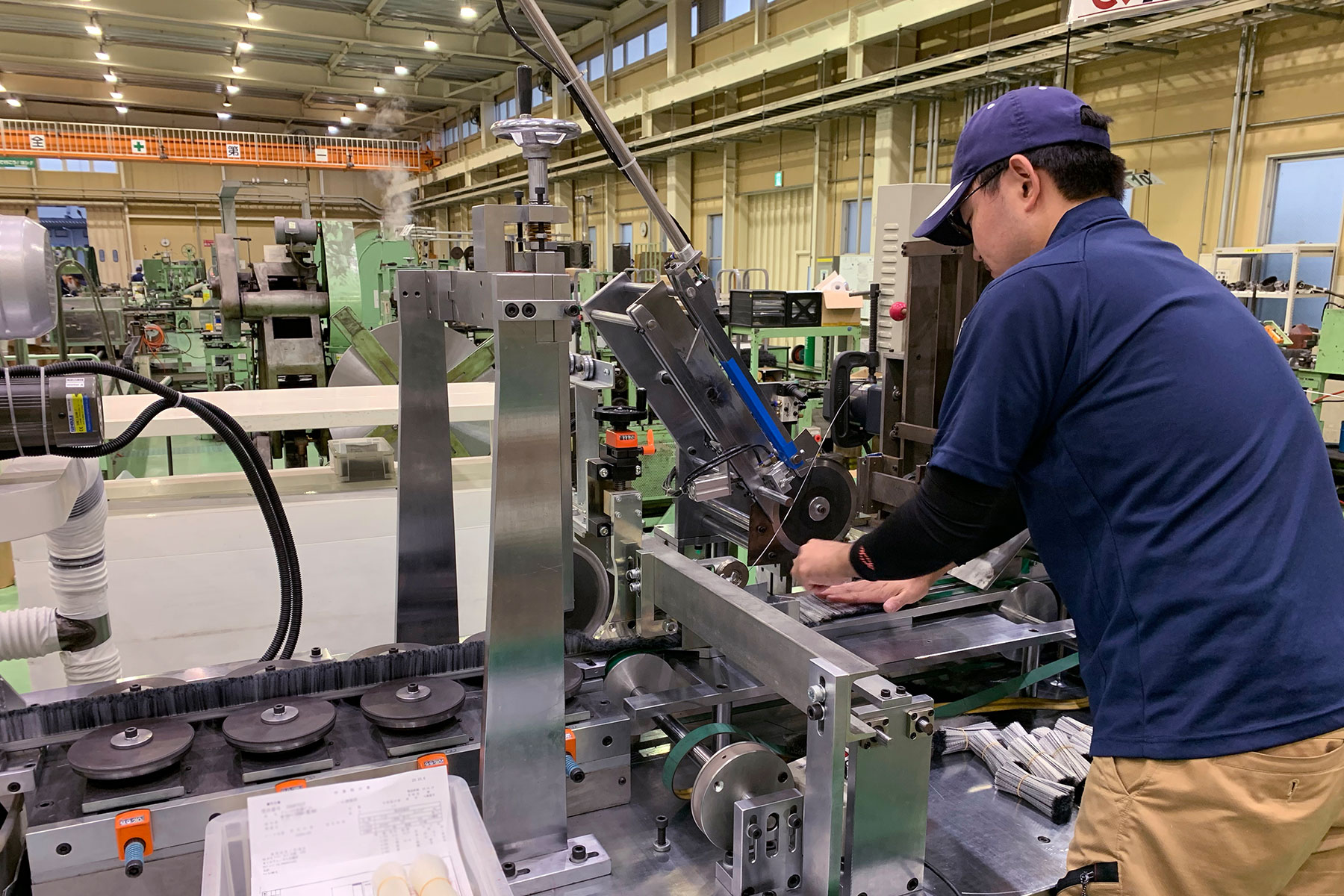 What functions will be more helpful to humans?
What are the technologies that will be more useful at the worksite?
In understanding future needs, we proceed in quest of things that do not yet exist, but are truly required.
With tanQest, we are responding to human and societal issues by creating products that embody the challenge of incorporating new technologies and providing high added value with products ranging from customized brushes to cleaning equipment.
About the Brand
This coinage combines "tanq" with "quest" and "-est," the superlative form.
The term "tanq" is an acronym for "technology," "advance," "needs," and "quality."
This expresses how, through such diverse "quest," we produce clean equipment providing optimal solutions to human and social issues.
Our Strengths
Brushes and cleaning equipment for every cleaning need.
We develop and manufacture cleaner-related products, maintenance-free products, and brushes and rolls for industrial use. Based on the clean technologies we have developed over a period of more than 80 years, we not only provide products that best meet the needs of our customers, we are also turning our focus to development of original cleaners focused on consumer needs.
Numerous cleaning technology patents.
Innovative development and original proposals.
Always aiming for even better cleaning performance, our motto is "The quest for new technologies and intellectual property." Our work in developing a wide variety of technologies has resulted in intellectual property rights for over 250 patents and utility models. We continue to create new value with the aim of being a trusted partner that the customer turns to first.
Solutions from our integrated system
—from design and trial manufacturing to mass production and inspection.
We respond to the customer's need for improved efficiency, energy savings, reduced costs, and environmental measures, and other washing- and cleaning-related issues with an integrated system covering everything from selection and development of materials to shaping, trial manufacturing, testing, production, and maintenance.
Our manufacturing products with superior levels of satisfaction and reliability has earned us a superb reputation from leading manufacturers. We are able to create customized and difficult-to-process products, even single-order items.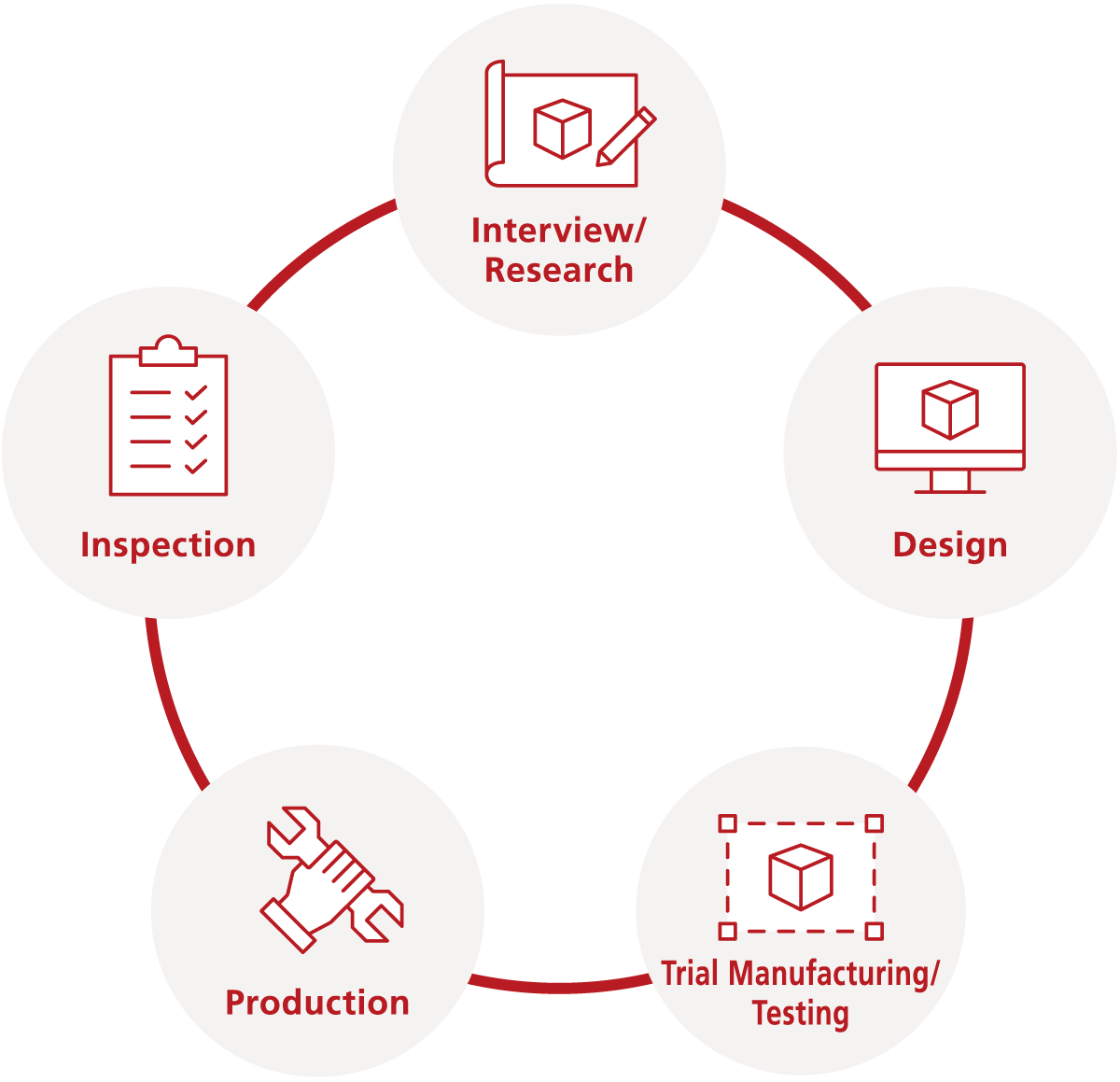 Emerging global brand with production base in China
—expanding into Asia and worldwide.
In response to the needs of manufacturers expanding overseas, we have established a base in Suzhou, China and enhanced our production system. In addition, we are further expanding into Asian countries, including China, South Korea, Indonesia, Thailand, and India, with a focus on providing automobile manufacturing related products. Our aim is to have "tanQest" become a global brand reaching even more customers as we continue our quest for technologies and products that meet local.
Expansion Overseas
Coordinating production bases in Japan and China with the aim of furthering global expansion.
Having established production bases in Suzhou and Yangzhou, China, Kowa is expanding manufacture and sales of various household and industrial brushes and nonwoven fabric rolls. With our base in Japan, we have extended our sales network to China, Asia, the Americas, and Europe with the aim of responding rapidly to our customers' widely ranging needs, while we leverage our success in developing our leading brushes with the aim of providing products that are always a step ahead of the market.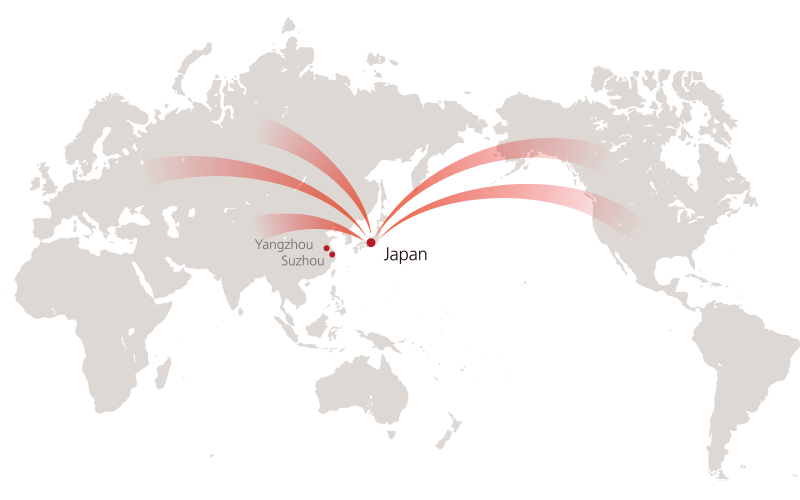 Industry Kowa Co., Ltd.

Development and sales of housing-related products including paint brushes, rollers, and other brushes.

Location
22, Hirawari-ichi, Nishiimajuku,
Ama City, Aichi Prefecture
Established
June 1994
Capital
10 million yen

Suzhou Kowa Technology Co., Ltd.

Manufacture and sales of household and industrial brushes and nonwoven rolls.

Location
Workshop 1, Tinghe Road No. 86, Suzhou Industrial Park,
Suzhou Area of China (Jiangsu) Pilot Free Trade Zone,
Suzhou Industrial Park, Suzhou City, Jiangsu Province
Established
June 2003
Capital
US$ 6 million

Yangzhou Kowa Brush Co., Ltd.

Manufacture and sales of paint brushes and rollers and other related products.

| | |
| --- | --- |
| Location | Touqiao Town, Jiang District, Yangzhou City, Jiangsu Province, China |
| Established | 1996 |
| Capital | US$ 500,000 |
Cosmetics Division
Development and manufacture of OEM cosmetics as well as our own in-house brand products. Integrating all stages from research and development to production. We have established a developing and production system that can respond flexibly to diverse customers' needs. To gain a rapid grasp of trends and stay ahead of the industry, we are diligent in conducting research and in gathering a broad range of information as we take on the challenge of creating the finest cosmetics.